Optimize your organization with Ludus channels!
After the release of the vertical scroll, Ludus announces a new feature: the channels.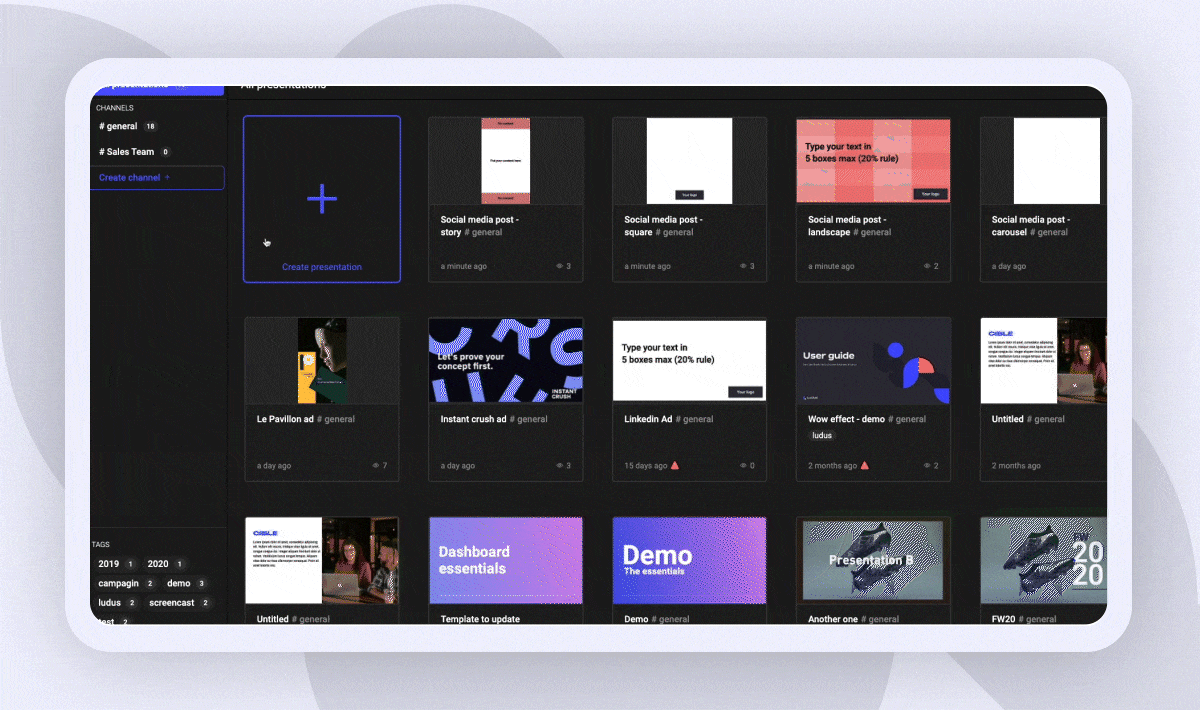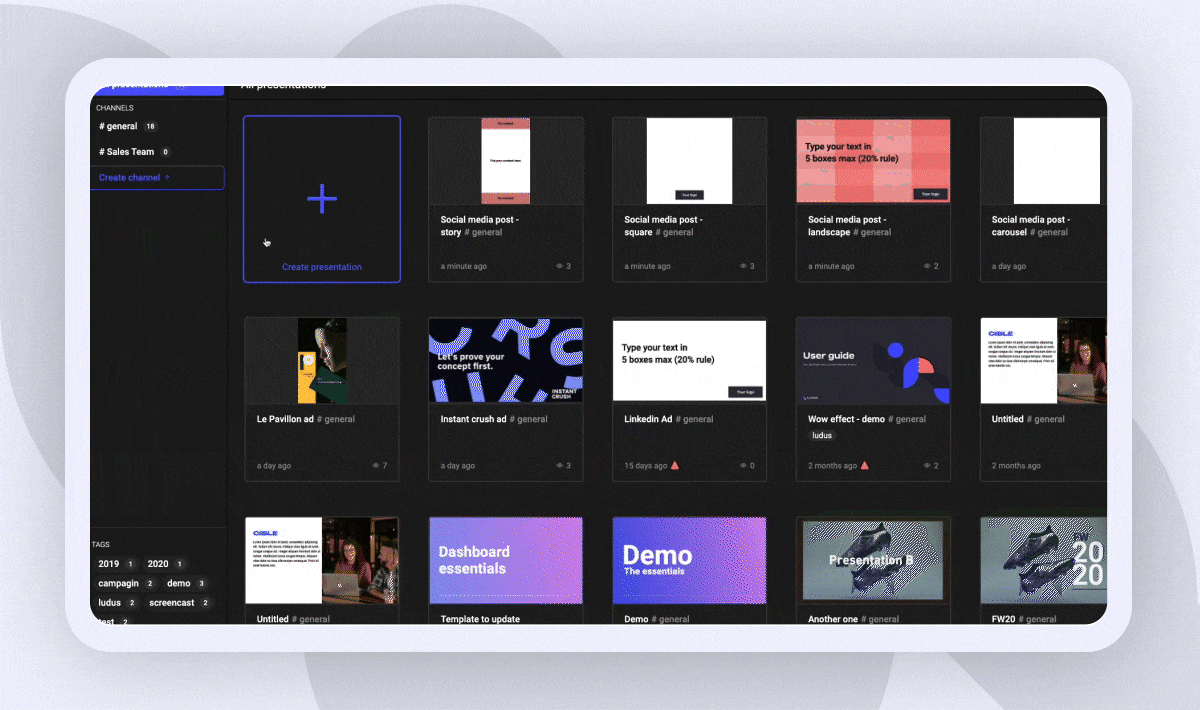 Do you know Slack and its channel system? Then you will immediately understand the purpose of channels in Ludus. This feature will offer you better management and organization of your presentations and projects!
Until now, all your presentations were stored in one general channel and you could only filter them by tag or do a general search to find them faster. You already know that... but that was before!
Yes, because Ludus now has private channels!
When creating a private channel on a specific topic (a customer or a project for example), you can store your chosen presentations in it then manage who has access (who can edit presentations in that channel).
Here's how to create your channels :
You can now create channels for your company projects and only give access to whoever is involved in these projects inside the company.
You can also create a channel for templates and only invite the designers of your team.
You can create a channel only for yourself and use it for your drafts so you can create presentations in complete tranquillity before making them accessible to the rest of the team, when they're ready.
And of course, create channels for your customers and invite them to have access to their presentations (and only their presentations).
... and these are just a few examples!
👉 To discover what other things you can do with channels in Ludus, go read the article we wrote earlier about Ludus version 1.2.
Ludus channels will revolutionize your daily organization and allow you to better manage access and give a more structured view of your projects, making life easier for your team members.
The Ludus team is constantly listening to the needs of its users. How can we better manage access? How can we seamlessly collaborate with others? How can we better secure a presentation? How can we integrate our customers into the process? Channels are the answer to all these questions!
Enjoy!