Let's scroll to infinity with Ludus!
Ludus presents its new feature: the vertical scroll display mode.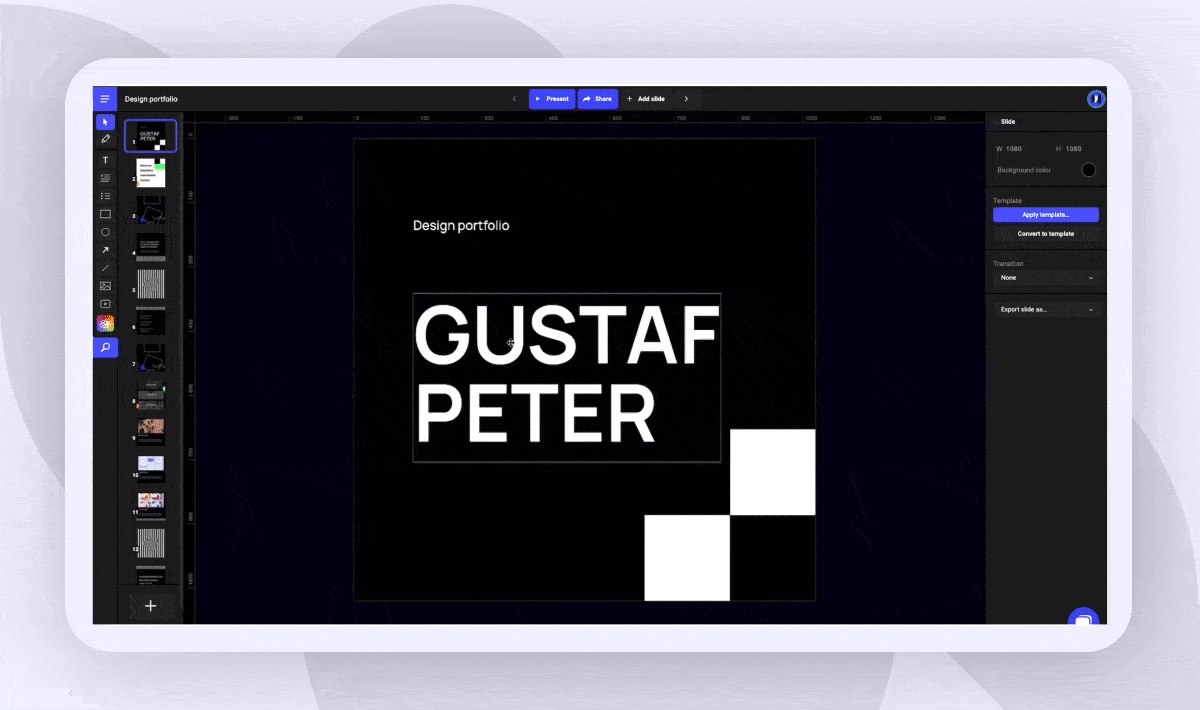 The end of the year is approaching fast and as an early Christmas present, Ludus launches a new feature that will delight both freelance designers and companies: the vertical scroll display mode.
If this new feature was not present in the program from the beginning, it now seems to be indispensable and we won't wait a second longer to tell you about the many advantages and strengths of this new mode.
1. easy as pie
Simple, easy, and fast, if you are a Ludus regular, you will not be disoriented, don't worry! To use this new feature, all you have to do is create your presentation as usual and select the vertical display option.
2. perfect for mobile
Once on mobile, your presentation looks much smoother thanks to the vertical scroll since it's the most natural gesture anyone has on a smartphone. Thank you Instagram for those years of intensive training.
3. almost like a mini-website
And if you take advantage of the vertical scroll to its fullest, your presentation will look like a mini-website. We'll explain!
The domain name of your presentation can be customized, which is very similar to creating a landing page.
It is possible to integrate links and buttons to navigate from slide to slide.
It is also possible to put links that redirect to other presentations.
You also have the opportunity to create a menu with different buttons that link to specific parts of your document.
Need some concrete examples to get you started with this new feature? We have some in stock just for you. Are you a freelance designer? Take your portfolio to the next level! A square format is even possible to be the most adapted on mobile.
Are you an agency? The vertical scroll will lend itself perfectly to a pitch and your marketing team will be able to reinvent the campaign report! Invite your clients to an event, they will be seduced for sure! Are you a company? Think about the greeting card for this end of the year and surprise your contacts!
Don't wait any longer and adopt Ludus' vertical scroll for your future projects! Trying it is adopting it and we are convinced that you will be seduced...Discover Ludus now with a free 30-day trial and take your daily work to the next level!

Or, if you already are a Ludus regular, don't hesitate to share your new vertical presentations with us to feed the Community!