Ludus Interview #1: Jeremie Villers from Sens
Every once in a while, we interview individuals or companies which, like many others, fell in love with Ludus and its limitless possibilities to design better presentations.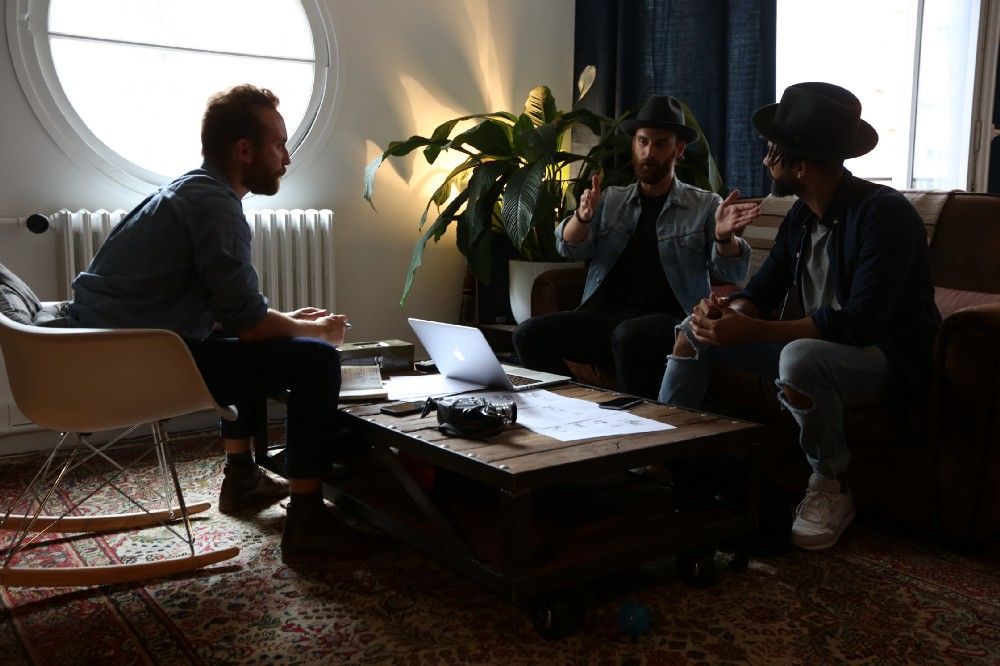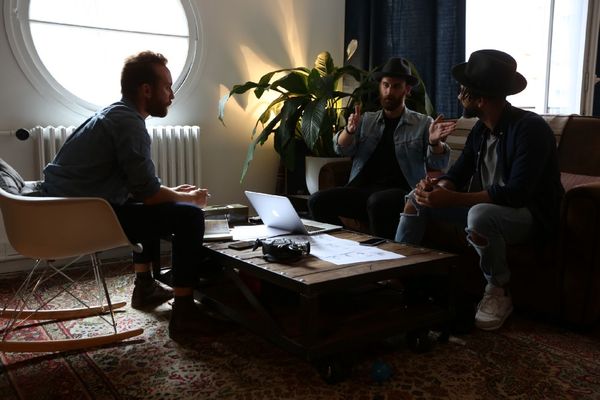 For our very first interview, we had the chance to talk to Jeremie Villers, co-founder and CEO of Sens, a terrific video agency operating from Paris and New York City.
Hello Jeremie! So, what is Sens? How long have you guys been in the business?
Sens is a full-service film agency. We create engaging content through entertaining storytelling and high-quality video production. We believe in the power of great stories and beautiful images. We set up the agency two years ago.
What are the highlights in the life of your agency?
Two years ago, two brothers and a friend decided to create Sens and help startups to better explain their concepts and products. Only a year and a half later, we were producing our first European TV campaign, across five markets. The campaign has been a success, both digitally and on TV.
How large is the team? And in which countries do you operate?
We are 5 people working in the agency but we have between 15 and 20 people working on the production. We operate from France and the US (New York City).
What is the particularity of your agency? Any specialities or focus areas?
We help our clients in different areas (strategy, print, branding, naming, etc.), but our focus areas are clearly films. We love building stories and producing them. In our view, it's the best way to respect our client's vision.
Our particularities (our 5 "sens") are:
Brand Strategy
Creative Development
Pre-production
Production
Post-production
Do you have any side-projects you're working on?
Sure, we have a few side-projects. We are working on an original series right now.
Why were you interested in using Ludus at first? And why not another tool?
In our field, we create loads of presentations: from creative ideas to case studies. We were looking for a powerful tool to showcase our creativity. We also need to be fast and efficient, and Ludus seemed to be what we were looking for.
How precisely is it helpful for an agency to use such a tool? What features made the difference for you?
With Ludus, it's really easy to build integrate all kind of services in one single presentation:
Videos
GIFs
Moodboards
Surveys
etc.
End result: beautiful and interactive video presentations. Plus, it's a web app, you don't have to download anything, and it's available from everywhere.
Why are Smart Blocks such a game changer in the way you collaborate around presentations?
It makes it easier and faster for everyone at Sens. We usually have a few slides that we like to keep from a presentation to another. With Smart Blocks, I can simply integrate elements that I would like to use again in one click. Now everyone can work and design on our presentations.
To know more about Smart Blocks, check this video tutorial.
Can you describe a precise use-case?
Sure, we've worked on a case study last month. The idea was to highlight our creative process and show some results from a concise brief. It includes GIFs, videos (of course) and also a Typeform survey.
Who is using it most at your agency? Designers, marketers, project managers, or all of them?
All of us: designers, sales, marketers, etc.
Are you still using other presentation softwares now? Why?
No. Because it's not Ludus.
So, is it fair to say you switched to Ludus? For what reasons?
It's extremely easy to use: we can drag and drop nearly everything and it's a great tool to showcase our creativity. We are waiting for some new key features of course, such as collaborative work (being able to work on the same presentation at the same time), but to be honest, we have switched to Ludus for good.
We'd like to thank Jeremie and everyone at Sens for their time and all the feedback they give us on a regular basis! If you also use Ludus with your agency (or individually) and would like to be featured in this publication, just drop us an email at info@ludus.one!