Ludus interview #9 : Jacques Letesson from Base Design
Every once in a while, we interview individuals or companies which, like many others, fell in love with Ludus and its limitless possibilities to design better presentations. This time, we interviewed Jacques Letesson who's a Partner at Base Design Brussels.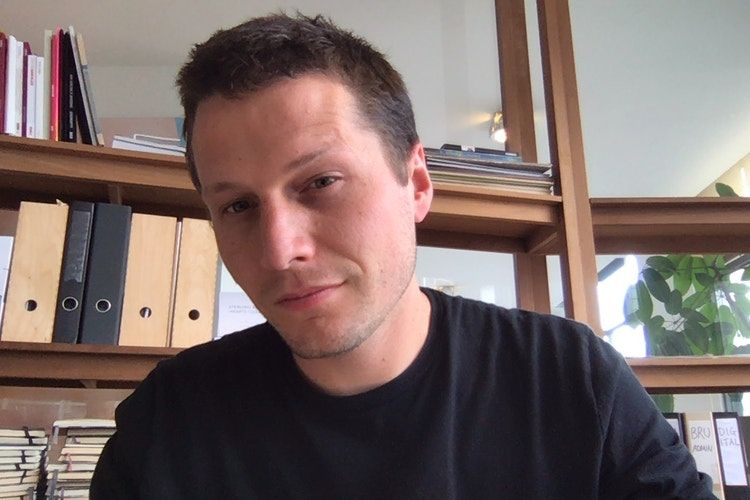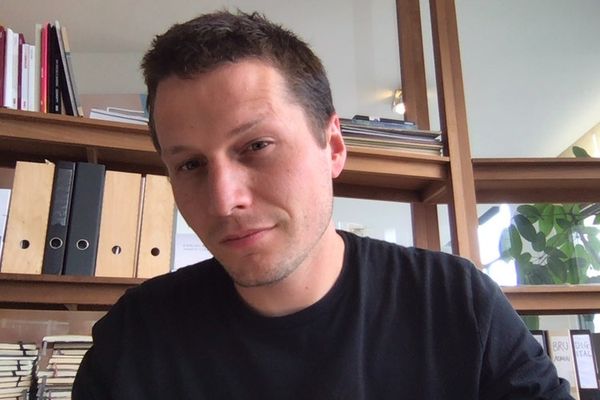 Hi Jacques, could you present the agency in a few words?
Base helps brands, institutions, and organizations to achieve cultural relevance. As an independent network of branding studios, our clients typically come to us in moments of change stemming from an issue with their brand's perception, when there is a change in leadership, when they are looking to reach new audiences or enter new markets, or when they need to clarify their vision into something the public can more easily relate to. In helping them to tell their own, unique stories, we enable our clients to create an emotionally engaging relationship with their audiences.
Our company is vertically integrated as we jokingly say "from A to UX," and includes broad-based brand strategy and positioning, as well as identity and digital design and development. Base began 25 years ago in Brussels, and now includes studios in New York, Geneva, and Melbourne and counts 70+ people from 15 countries. The result is that our group is inherently diverse, and our desire is to continue to make our group even richer in the future.
Could you tell us a bit more about how you came to become a Partner at Base Design?
I joined Base almost 8 years ago as a Digital Director. At the time, Base was lagging in digital. My assignment was to grow that division of our business by developing a more experienced team, higher quality work, and of course the financial results. In doubling the size of the team, we were about to take on high profile, brand-first digital projects for the Fondation Cartier, Delvaux, Musée Yves Saint Laurent, Prince, and many more. The great thing about Base is that there is no predefined career plan. You make your own way. And personally I wanted more (Base). In 2016, I was given the chance to become a partner and to contribute to writing the history of Base. To be honest, working at Base never really felt like working. I'm lucky enough to do something that I like with an extraordinarily talented team.
What project are you the most proud of?
The rebranding of Studio Brussel (StuBru) was one of my all-time favorites. It started with a creative pitch that kept nearly the entire team occupied for more than a month. As with every pitch, we went up to our necks in Belgian radio!  We had to demonstrate our understanding of the briefing but more importantly flex some creative muscles to win the competition. The objective was to reestablish the StuBru DNA and deploy a visual system for one of the most beloved radio stations in Belgium. Edgy enough to be rock and roll, yet universal enough to be for everyone.
We came up with some crazy ideas at the intersection of sound, motion, typography and digital. The design process was incredibly organic and everyone welcomed our overarching concept: that anyone should be able to listen visually to StuBru.
We had so much fun working together and pushing the boundaries of design and technology. In the end, StuBru trusted our gut-feeling and was seduced by the prototypes we built. Though the final result evolved from our initial creative direction, the work had an immense cultural impact and continues to feel relevant to their brand.
I was so proud of our collective energy. And from the ashes of our first creative direction, we salvaged a massive amount of insight and creative juice. This pitch also inspired teams on both sides of the ocean. It even helped us to sign some small clients such as Apple. But that's another story.
Does the pandemic and lockdowns have an impact on your work organization?
Of course it does. Working remotely sucks (when it's imposed upon you). At first, it felt like an interesting alternative but today I know for sure it is not (at least for me). It adds pressure on the team and often dilutes motivation. The whole work/life balance is at risk. It's impossible to emulate 'yesterday's ways of working' from home. So we listen to the team and constantly explore new ways to be and work together. Creation is instinct. And in the current situation, it is difficult to emulate improvised discussions around the coffee machine, in between meetings, or when a colleague is (annoyingly) peeking over your shoulder. You cannot Zoom-fake togetherness. But we are resilient and driven so we will thrive.
Did you receive crazy project demands as a result of the new restrictions?
And yes, we have received some challenging demands. For example, earlier this year, struck by the lockdown, the Museum of Contemporary Art of Luxembourg (Mudam) had to cancel some of its exhibitions. They tasked us with rethinking what it means to do an online exhibition. Of course, we didn't want to replicate physical visits on screen and design an awkward, street-view like navigation. We wanted to create an experience that felt native to the web as a medium and bring in humans from all over the world, in a way that is very... today: real-time, fast, collaborative and noisy. More here.
We also had to build an eCommerce website for Delvaux in 4 weeks, and produce a brand movie for Cowboy when Brussels was under lockdown. Just to name a few.
How do you manage your clients at distance?
With empathy and care, just as we do when we are face-to-face. We listen attentively, and then respond. Always. And please, don't get me started on the Zoom overload... obviously as we can't have in person discussions we meet (virtually) more regularly with our clients. It's a matter of aligning expectations, ambitions and overall creative direction.
How did you first discover Ludus?
I have always been frustrated by the usual designer toolkit which lacks a simple and platform-agnostic solution to build interactive presentations. Now that I think of it, I should have created Ludus years ago. But instead, I subscribed to the Ludus waiting list back in 2017 with the hope of seeing my frustrations addressed.
What use of Ludus do you have in your work environment?
We use Ludus mostly for creative presentations and business development. As designers, we want our deck to convey the right message and that often requires integrating videos and prototypes in the flow of the story. Because Ludus is a web-based application, we never have to worry about our clients not having certain software or plugins to look at the presentation. This is not the case of other mainstream alternatives. Plus, have you ever tried to embed a video in a PDF? You need a PhD in computer science to get it to work properly. Ludus works everywhere, for everybody.
Do you use Ludus solo or with your team?
We share Ludus across the four studios (Brussels, New York, Geneva, Melbourne). The business development team literally creates dozens of decks per week. It's so precious for them to maximize their effort without reinventing the wheel each time they need to showcase relevant references for a prospective client. With Ludus, multiple team members (designers and non-designers alike) can work in the same deck and compile visual case stories of previous collaborations in a matter of minutes. The end result is a well curated and customized presentation.
What are the features you value the most in Ludus?
Without hesitation, the seamless integration of prototypes coming from Figma, InVision, Framer, etc. as I don't like to have to switch from one application to another when presenting to a client. If you have all your content under the same roof, the presentation feels more fluid. The speaker view is also one of the features I use all the time. It helps me to keep track of the time and the usual 'don't forget this, don't say that' notes. But in full disclosure, the nerd in me would probably advocate for the invisible features such as the lazy loading (download as you go) that drastically improves content delivery for the audience as I'm a firm believer that 'Good performance is Good Design'.
Do you have any tips to give when presenting and pitching new ideas to clients?
Don't pitch ideas. Pitch the story that leads to them.
To whom would you recommend using Ludus?
To whoever needs to build rich presentations on a weekly basis.
What would you like to see us improve in Ludus?
As we often repurpose entire sections of previous decks (especially when showcasing references or introducing the studios), it would make our lives easier if we could rely on multipage smart blocks/templates. So when building a new presentation, you would just pull up the appropriate pages through the smart menu. Right now, we mitigate these repetitive tasks by copy/pasting from one deck to another but you can quickly lose track of what content is where.
One of the features that I'm personally missing is the ability to create transitions between different states of the same slide. It's a basic feature in Keynote and offers a lot of possibilities to add interactivity in a presentation. You can for example mimic a smooth scroll event in a matter of seconds.
How do you imagine the future of pitches and presentations? In 2050?
What's interesting is that my answer would have likely been very different only a year ago. But today, with the pandemic impacting everyone's lives, I believe virtual reality is the obvious next step. Tomorrow, people will be more reluctant to restart non-stop travel. Meeting face-to-face or even video conferencing are yesterday's solutions. They lack context, surroundings, tactility, and most importantly the body language that is so crucial to social interaction. A meeting where you only see the faces of the participants is harder to decrypt and the energy level can quickly decline. The democratization of the VR technologies (both hardware and software) and the progress made in avatarization – mapping oneself into an avatar – will push us in that direction. Companies like Spatial, MeetinVR, Bigscreen are already leading the way. And I'm curious to test it out. Hopefully, in 2050 the only thing I will be pitching is how to build a hydrogen carbon neutral bike to my grandkids.
.
Source: https://www.wired.com/story/facebook-oculus-codec-avatars-vr/