Ludus 1.0 is here!
We are releasing today one of our biggest updates ever. We're calling it "Ludus 1.0" because for the first time ever, we finally feel that we are out of beta. Some changes will be barely noticeable to you, but some will have a significant impact on your workflow. Let's dive into the details...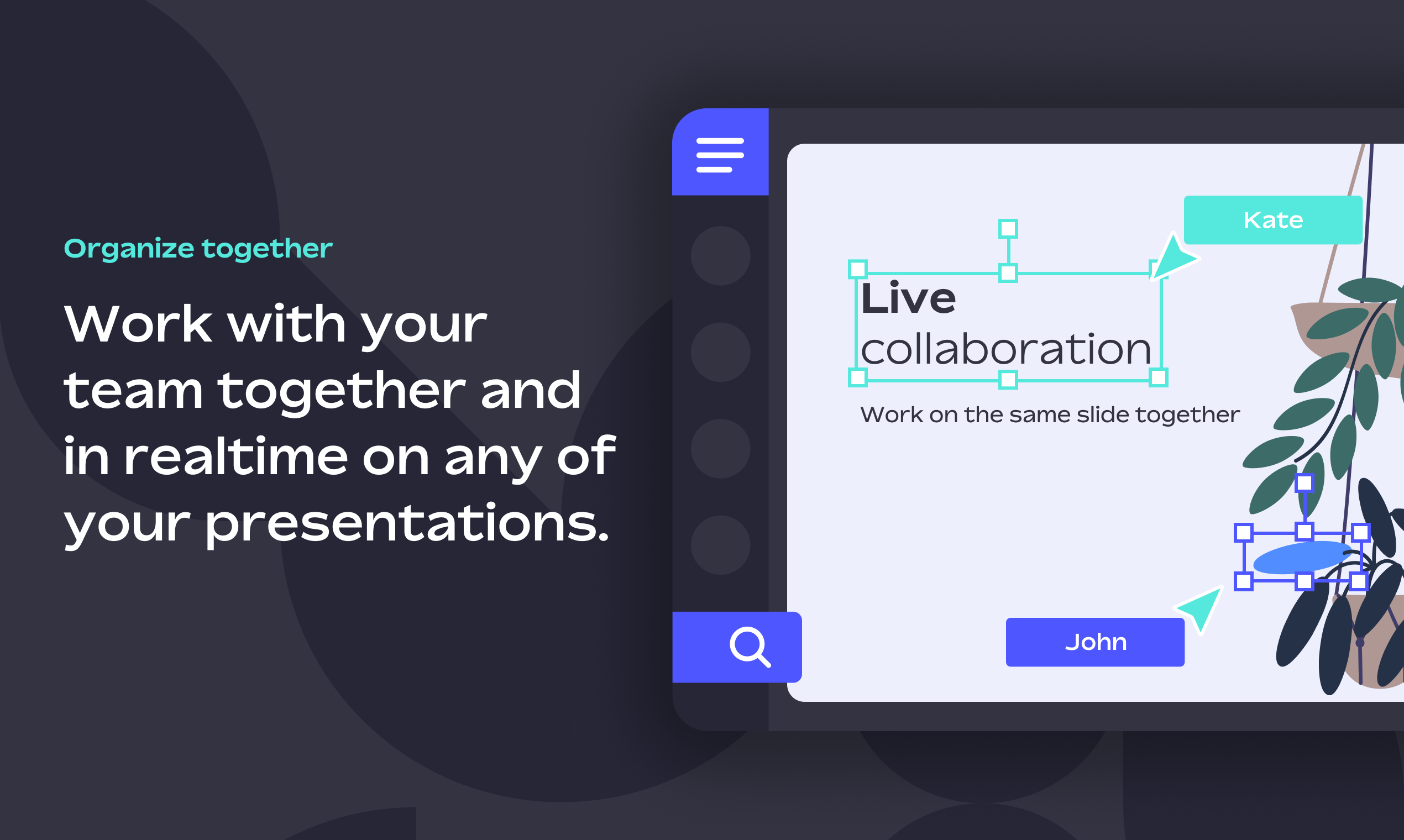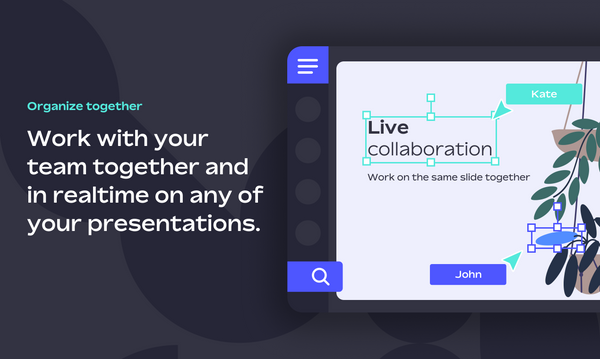 Finally, live collaboration
In 2018, we released the live collaboration feature to let people work together on the same presentation, with a simple technical approach in mind. It was working well enough for a while but it had two critical limitations:
You couldn't work together on the same slide at the same time, which was okay(ish) for small teams, but it turned out to be a real pain for bigger teams.
You couldn't undo your changes if someone else is in the presentation, for technical reasons, and it was extremely painful for all of us. We thought we'd find a way to fix that at some point without getting into a technical trap, but we mostly failed.
These limitations also caused awkward bugs we had to fix along the way. At some point, we spent more time fixing those bugs than working on a long-term solution.
As we were onboarding more and more teams, we had no choice but to fix these problems. With a very solid approach. We've been working hard on a technical refactoring of everything touching live collaboration (which is basically everything in the Ludus editor). And today, we have good news to share with you: it's finally here!
For the past few weeks, we've been doing intense testing with a limited number of interested teams, we believe it's now ready for prime time.
The way it works is nothing that will be very surprising to you if you already use tools like Figma or Miro. All the changes you make will directly be replicated for all the others people that are currently editing the presentation as well, and the other way around. You'll also be able to see which objects are currently selected by others, and where their cursors are located. And yes, you can undo your changes!
/VIDEO
Introducing draft presentations
The nice corollary of this live collaboration is that we took the opportunity to also introduce another feature that will improve how you experience Ludus. From now on, all your changes won't be published automatically as soon as you make them. A presentation now has a draft copy and a published copy. So when you're updating a presentation it will be done on the draft copy, and this copy will only be visible by you and the members of your workspace. When you're happy with your changes, you can publish the presentation: letting this version available to everyone.
Of course, as soon you start working on the presentation again, it will create a new draft copy but your published presentation remains untouched and accessible. This will prevent people to see a presentation in a weird state while you're working on it.
The way it works is very simple: as soon as you make a change in a presentation, the "Share" button located on top of the editor will change and invite you to publish the changes you just made. You can still preview the draft copy in the viewer by clicking the preview button. In the publish panel, you can obviously publish the changes, but also access sharing options (as in the previous version of Ludus).
In the end, it should not drastically change your workflow, just don't forget to publish your changes when you're ready.
Real-time viewer update
Another side effect of the live collaboration update is you can see your changes live in the viewer (without reloading it). It only works for the draft copy and thus, it's only visible for you and other workspace members.
It may not look like it, but it's really gonna help your productivity as you'll immediately see the "final" result in the viewer, without the editor interface. It also helps a lot when you have to work with interactive blocks (iframe, Sketchfab, Google Maps, etc.), as you can only interact with them from the viewer.
Pick your theme
Nowadays, most apps let you choose your UI theme: dark or light. Ludus was kind of in the middle of both: a light dashboard and a dark editor. You can now choose your side and pick a fully dark or fully light interface. It led us to make some interface improvements and bugs fixes along the way (the interface reactivity has been largely improved).
By default, it will use your system settings. But you can manually choose a theme: in the dashboard or editor, go to the top left menu and select "Interface settings".
Smart Blocks on steroids
Smart Blocks have been largely revamped. Previously, you could only update the texts of a Smart Block instance. And you had to do it via the right property panel, which was a bit "rudimentary".
It's now much more intuitive. To edit a Smart Block instance: double click on it. And to edit the original Smart Block, click on the "Edit main Smart Block" button.
But the big update is that now you can update pretty much anything in the instance (not just the texts): you can replace an image, change the stroke fill, change the opacity, etc. Only props related to the layout position can't be edited: that must be inherited from the main Smart Block.
This opens the doors to many possibilities to use these Smart Blocks, but we'll write another in-depth article about this topic very soon.
/VIDEO
Google Drive
We also took the opportunity of this bigger release to make publicly available the Google Drive integration we've been testing internally for months. From now on, if you connect your account with Google (from Account Settings > Linked accounts), you'll be able to create a new Ludus presentation directly from Google Drive. That way, it will be synchronized at all times and you'll be able to continue handling all your documents, including Ludus presentations, directly from Google Drive.
You can also decide to synchronize or unsynchronize afterward, with the options to do so available from the dashboard or the editor.
Performance
We tried to optimize every part of the app:
The viewer is loading a lot faster (and it's now "live" when previewing the draft).
The editor is now able to deal with huge presentations (>200 slides) with no noticeable impact and is globally snappier.
The dashboard has a much better caching system, and pagination. Big workspaces (with hundreds of presentations) should load a lot faster now.
Final thoughts
We hope you'll enjoy all these changes. We are now confident we have very solid foundations to accelerate the development of future releases. We can't wait to see all the incredible stories you'll tell with Ludus 1.0!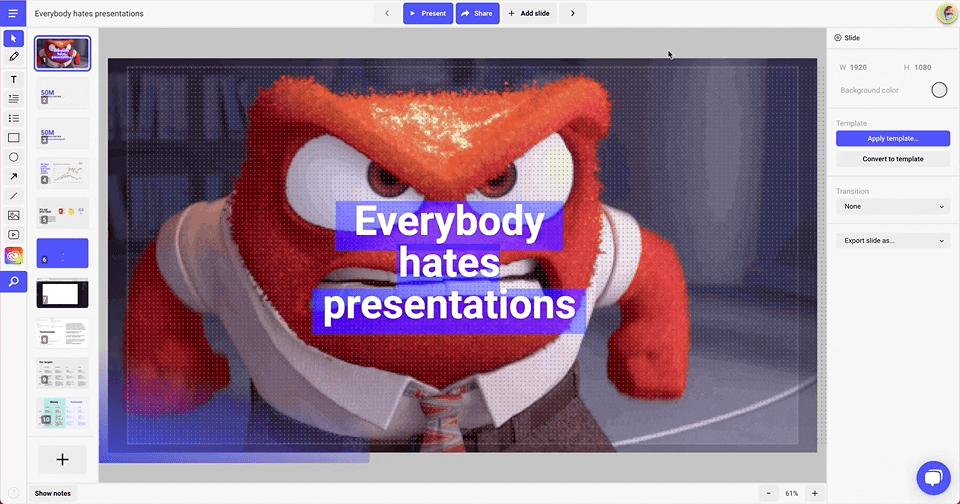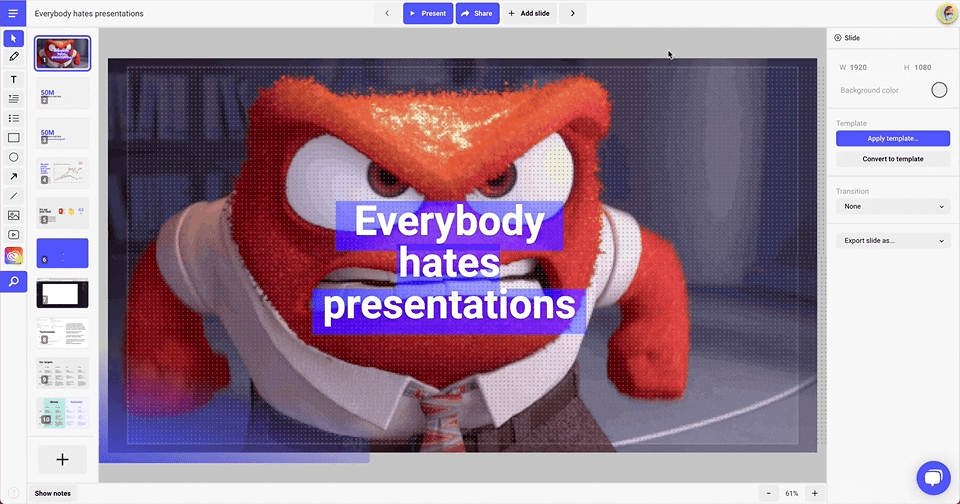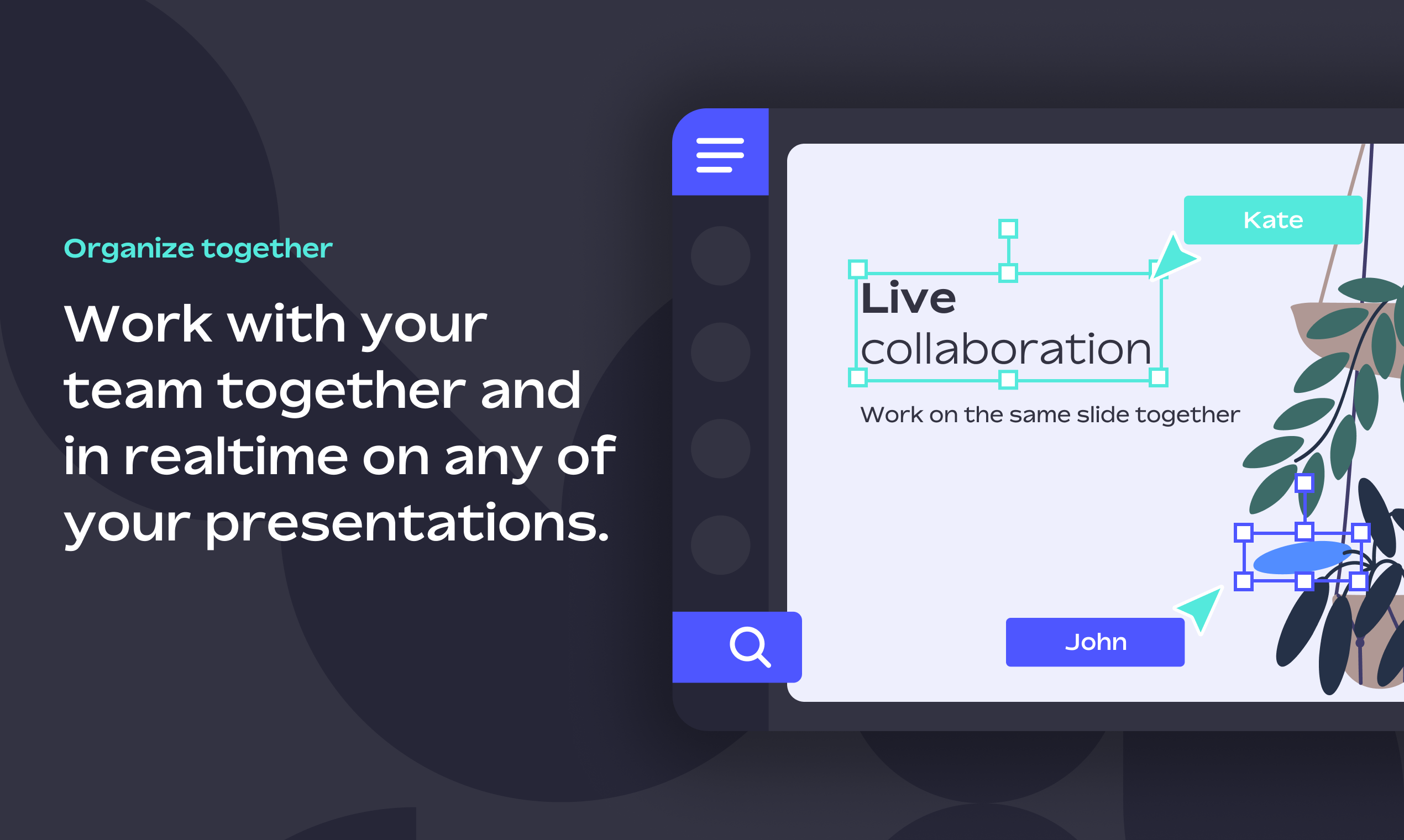 Finally, you can also support us on Product Hunt! It will mean a lot to us! 🙌