Meet Ludus
Today, we are launching Ludus in private beta.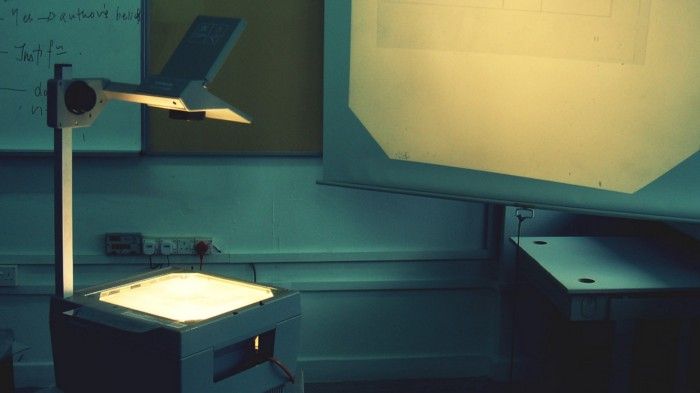 In 2017, the most popular programs to create presentations are still PowerPoint and Keynote. They have great features overall but being desktop applications, sharing and collaboration are made very difficult if not impossible.
Ludus is a new presentation tool for creative people, see it as PowerPoint for the 21st century.
What's wrong with PowerPoint?
Sharing can be very painful with PowerPoint and Keynote. If your presentation is heavy because it contains HD videos or pictures, sending it by email will take forever, if it doesn't crash at 99%. But that's only if you're lucky! If your recipient has a size limit on the attachments they can receive, you have to use third-party tools like WeTransfer to make sure they can get it. Sounds familiar?
Another pain is compatibility: if your recipient doesn't have the same version of the software as yours or doesn't have all the required fonts, it can result in layout problems or worse, the impossibility to open the file. You end up exporting the file as PDF, losing all the animations and interactive objects (like videos), and resulting in a boring flat file.
Collaboration can also be challenging with desktop apps. In a rush, have you ever worked with other people at the same time on the same presentation? Do you remember the nightmare it was when you needed to do the big merge? If you work in an agency, that kind of problems must be very familiar to you too.
One thing that's bothering too is the fact that PowerPoint doesn't seem to care about how you create your slides, or if you can share them easily. It's only about presenting. They built it as a replacement for the old overhead projectors, something that millennials will never know (good for them).
At Ludus, we want to provide a great tool to create presentations (and have fun while doing it), but also a tool that helps to share them without friction. You just need to send a URL and that's it! Nothing is lost and you can be 100% confident that your recipient will see your presentation exactly as you created it.
PowerPoint's initial goal: replace this.
Finally, desktop apps don't allow you to embed web content like YouTube or Vimeo videos, or more advanced services like Dropbox, GIPHY, Framer, InVision or SketchFab. This is something that can be accomplished naturally in a web-based application, but that is totally impossible with old-school desktop softwares. The reason is simple: PowerPoint was invented before the World Wide Web, and did not evolve much since then.
These are not problems we just invented. These are problems we have every day. And we think we are not alone.
Why can't we just use Google Slides?
Unfortunately, existing web-based tools like Google Slides or Slides.com, even though they are doing a pretty decent job, still lack features, sometimes pretty basic, that are absolutely essential for designers (for example: uploading a font, letter spacing, color overlay, blending mode, or keyboard shortcuts). If you spend most of your day in that awesome design software called Sketch, you'll be in familiar ground with Ludus.
These web-based apps also barely benefit from being on the web and all the integration opportunities arising from it. For example, Google Slides only allows you to add YouTube videos to your presentations! With Ludus, you can integrate images from Dropbox, Flickr, GIPHY, Instagram and Unsplash; fonts from Google Fonts, Typekit and your own computer; icons from Icons8 and The Noun Project; videos from YouTube, Vimeo, Streamable, Wistia and Vid.me; and also rich content from InVision, Framer and SketchFab. That's already a pretty impressive list but it's really just a beginning. Because we plan to open the platform to developers, just like Slack, everything you need will be available at some point.
How much is it?
Ludus is free by default and offers unlimited presentations and access to all editing features. If you need professional features like password protection, white label or advanced metrics, you can subscribe to a Pro plan for only $99/year. And if you're part of a team, we'll soon release a Team plan with all the collaboration features you need, for only $49/month.
Slides are a great way to communicate and share ideas. Imagine a tool mixing the share-ability of Google Slides, with the power of native apps like Keynote or PowerPoint, up to the expert features of Sketch, through the integration power of Slack. We aim at solving that equation, by being the single destination for content creation and sharing.
Does the world need another presentation tool?
We think so, the same way the world needed a better team collaboration tool to replace Skype (Slack), a better graphics editor to replace Photoshop (Sketch), or a better publishing platform to replace WordPress (Medium).
Why "Ludus" by the way?
"Ludus" is a latin word and can both mean "play, entertainment, fun" or "school". In Ancient Rome, a ludus was the place where children up to the age of 11 went to learn new things in a playful way. We are convinced (and recent studies prove it) that the best way to learn is to have fun doing it. This is something we are trying to achieve with Ludus.
Wanna try? Get early access to Ludus by leaving your email here.