Meet the Ludus team
At Ludus, we believe that it's important for our users to know who we are (spoiler: we are simple humans 👾) and have an easy way to get in touch with us.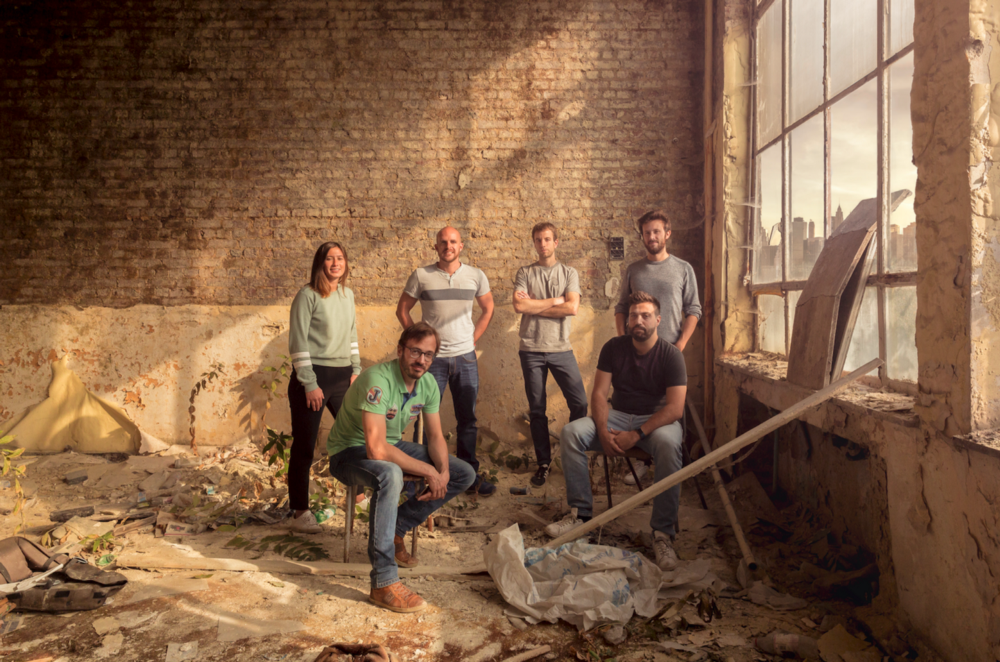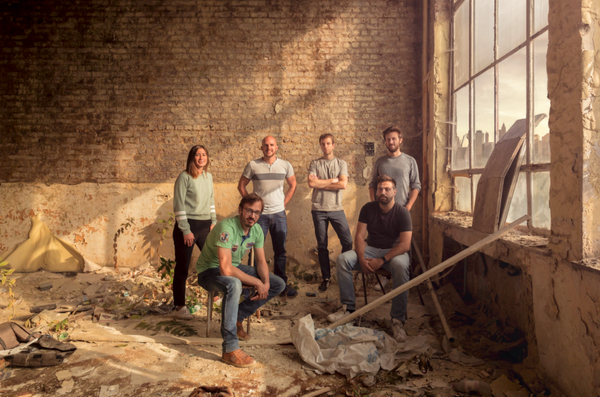 We already started building a strong relationship with some of you via our Facebook group or Intercom (the great tool powering our in-app conversations). But for the rest of you, here's who we are.
How did we meet? 🍺 🍫🍟
Do you know Belgium? It's a tiny country, somewhere in Europe between France and Germany. Famous for its 1000+ beers, tasty chocolate & unmatched French fries (which should be renamed Belgian fries by the way). We were all born there, some of us are long-time friends, or have been colleagues several times already. As a small country (with an even smaller startup scene), we were all connected before. So we quite naturally crossed ways around a year ago, when Ludus was just an idea in Lionel's mind.
Below, you can read a short paragraph about each team member (story and expertise). Ladies first! 🙋🏻
If you're a regular on Intercom, you probably already know Jennifer. Knowledge innovation geek for years (among others, she worked for the University of Brussels and the mobile operator Orange). She is our Swiss Army knife for all things related to learning. Her main mission is to make you powerful with Ludus, thanks to the right onboarding, documentation, inspiration and support. Presentation design masterclasses are on their way too 🤓. Shoot her an email if you're interested!
Since he was a teenager, Pierre has always been into coding by passion. After studying Political Science — simply because — he started working as a developer into several web agencies, then started his own custom development agency. In love with things that connect and scale, he then worked as API Architect for the startup Jack (an original, asynchronous messaging app), before joining Ludus in the same role. If our tool is fast and reliable, it's thanks to Pierre.
After turning back on a professional BMX career for being a web developer instead, Melvyn cut his teeth on Flash websites, then worked as a Creative Technologist at digital agency Bureau347. He then co-founded Checkthis (a tool "between nothing and a blog") and Frontback (a social app that reached 2M users before being acquired). With a main focus on front-end web technologies, he loves pixel-perfect interactions and consistent, easy-to-use digital products. Fun fact: back in the days, at around 14 years old, he started developing games on a Casio handheld calculator with (Ludus CMO ⤵️) Dorian 📠 💾
Next to studying Graphic Design, Lionel started working as a (Flash) designer at Emakina — that's where he met with Vincent Battaglia (Ludus CTO ⤵️). Quickly after, he co-founded his own creative bureau with Vincent (1MD or One Million Dollars) as well as WooRank (that now became a market-leader SEO tool). Fascinated by product design, innovation, but also the underneath technology. He couldn't find the right tool to build and share limitless creative presentations. So he built Ludus, thinking that would maybe help more agencies than his. Traction among (digital) agencies proved him right so far.
Better known as Vinch on the Internet, Vincent is a Tech Entrepreneur and Product Engineer for a few years now. After Emakina, 1MD and WooRank with Lionel, he left Europe for San Francisco and joined Storify (curation tool for journalists) then Instaply (customer relationships platform) as Product Engineer. Driven by technology — not for the sake of it but solving real world problems —he is now CTO of Ludus, coordinating the development team from Barcelona, and making sure we keep on doing the right technical choices for building our platform.
Like Pierre, Dorian studied Political Science — simply because — then joined different web agencies as an Account Manager. The first one thanks to Melvyn, later 1MD with Lionel and Vincent — tiny country, remember 😀. Later he worked 3 years at a big advertiser, then for Instaply (together with Vincent, again) as Customer Success Director. His last job as employee (he hopes) was Head of Digital at DDB Brussels. Now in charge of marketing and growth at Ludus, his goal is to spread the word out to all designers, marketers, developers, agencies, startups, advertisers (and others) around the 🌎.
The amazing photos illustrating this post are the result of Xavier Portela's awesome work.