Space Apps Dakar x Ludus
End of 2017, we started a partnership with Space Apps Dakar. Let's explain what this is all about and what we organized in this context.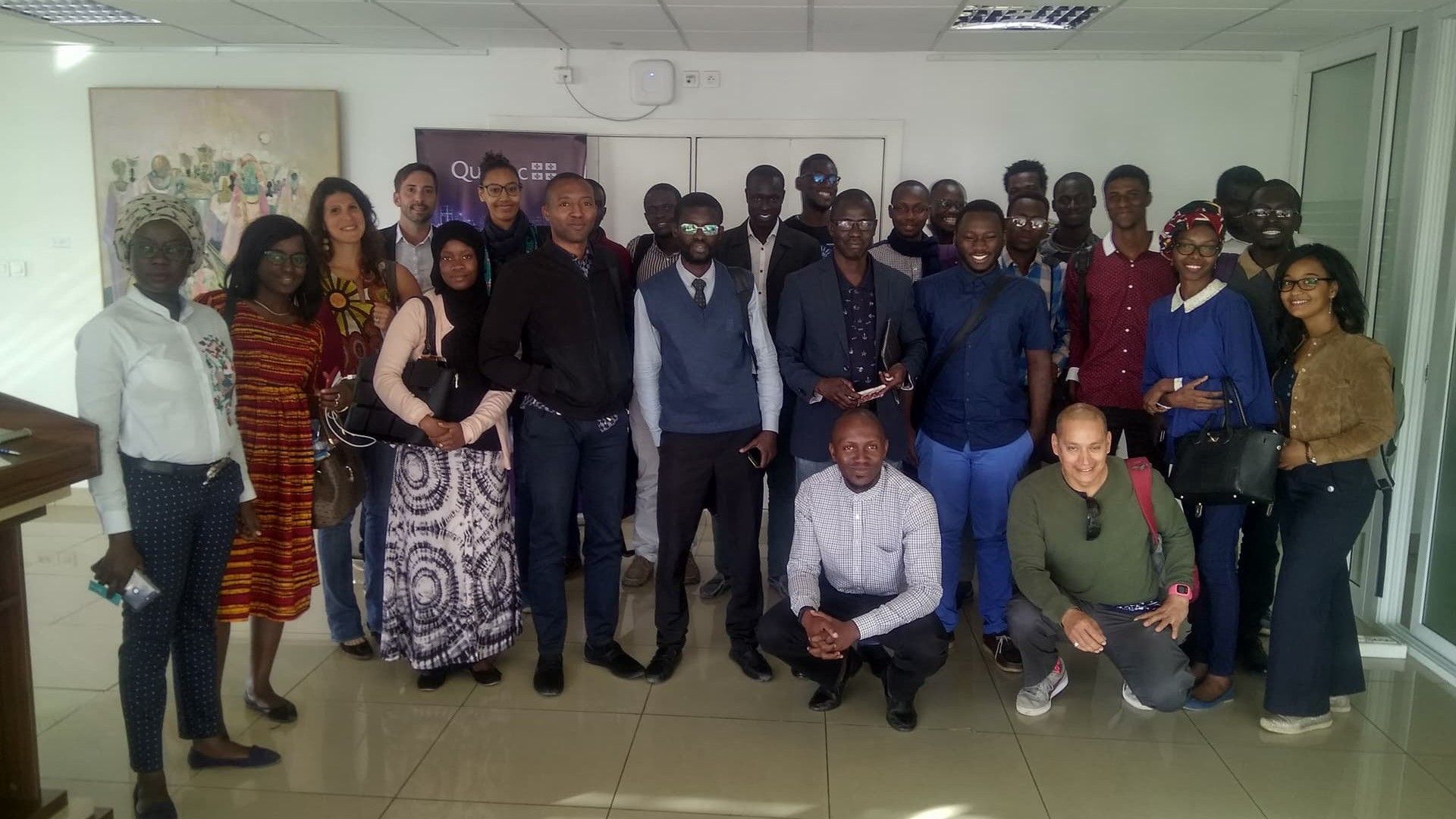 What is Space Apps?
Space Apps is a NASA incubator innovation program. It's an international hackathon that occurs over 48 hours in more than 180 cities across 6 continents. This community grows every year and you can join it to share ideas and engage with open data to address real-world problems, either on Earth or in Space. You can work alone or with a team to solve any challenges using robotics, data visualization, hardware, design and many other specialties. This year, this annual event takes place from October 19 to October 21.
You can join the closest Space Apps community by visiting the Space Apps website.

In this context, we partnered specifically with Space Apps Dakar. Kofi Sika Latzoo is the NASA Space Apps Senegal Lead & Initiator and started to organize this hackathon in 2013, under the recommendation of Deborah Diaz, NASA's CTO for IT.
Hi Kofi, could you tell us why you were interested in a partnership with Ludus?
Of course! It has been more and more difficult to provide information in a clear manner to different audiences and in several formats. At Space Apps Dakar, we've tackled this issue for more than 5 years now. We are never sheltered against unplanned modifications or last-minute preparation, especially in a 3-day hackathon. Moreover, the art of presentation is a real challenge in our case since our participants need to show the potential of their projects in front of a jury after those 3 days.
People need to work fast, in teams, and the necessity to use a variety of contents and formats becomes essential in order to meet the deadlines. At that point, we get a bit stuck by PowerPoint's limitations as our participants ask for open-mindedness and/or breakthrough innovation during the event. Our culture of continuous progress encourages us to review the organization and tools we use in Senegal in order to become more performant. After some research, we discovered Ludus which seemed to be an intuitive and polyvalent tool.
What do you like about Ludus?
There are mainly two things which convinced me to partner with Ludus. The first one is the customer service which is insanely reactive. I was impressed by the fast feedbacks I received. This is similar to how we proceed with our global organizational teams at NASA Space Apps. In addition, the complicity and alignment developed with Jennifer Le Van, Co-Founder of Ludus, grew naturally. Since the beginning of 2018, she has been delivering some workshops on several themes such as data journalism in the city of Dakar. This reactivity helps to quickly target the usage context and allow to facilitate the learning.
The second interesting advantage of this tool is the capability to integrate anything via iframe, even a website in your presentation. This is a huge asset which avoids to switch from one tool to another in order to show an online prototype (for instance). Furthermore, the integrated stock images databases (GIPHY, Unsplash, Iconscout, Icons8 and Noun Project) enable to reduce the search time for the perfect content. In a nutshell, from the very first time you use Ludus, you feel like saving time and everything is quickly done.
What was organized to promote Ludus?
With the help of Jennifer, we've been providing some trainings with Ludus in order to get people acquainted with the tool and further develop their presentation skills.
The workshops took place in Dakar. More specifically at the French Institute of Dakar and the Office of Quebec in Dakar. Workshops were in French and organized via videoconference, either via Zoom.us or Cisco Spark.
Access the content material of both meetups here: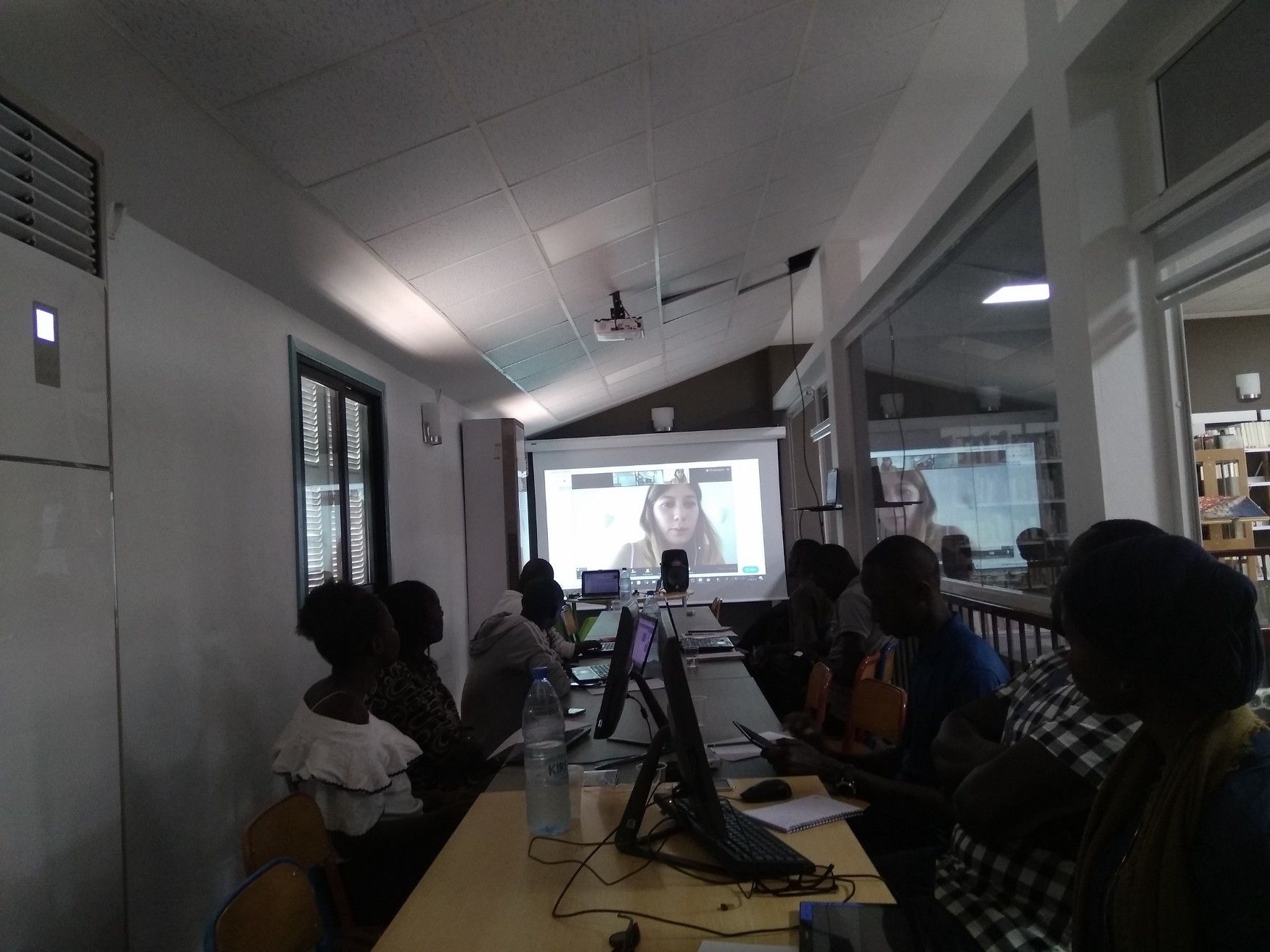 We would like to thank Kofi Sika Latzoo and all sponsors: CodeForAfrica, the Office of Quebec at Dakar, the French Institute of Dakar, Space Apps Challenge for this great collaboration.