There is a new dashboard in town
At Ludus, the editor is what we consider to be the core experience of the product. Despite that, we redesigned the viewing experience a few weeks ago and today, we're excited to launch a new version of the dashboard with some interesting new features that you'll love for sure!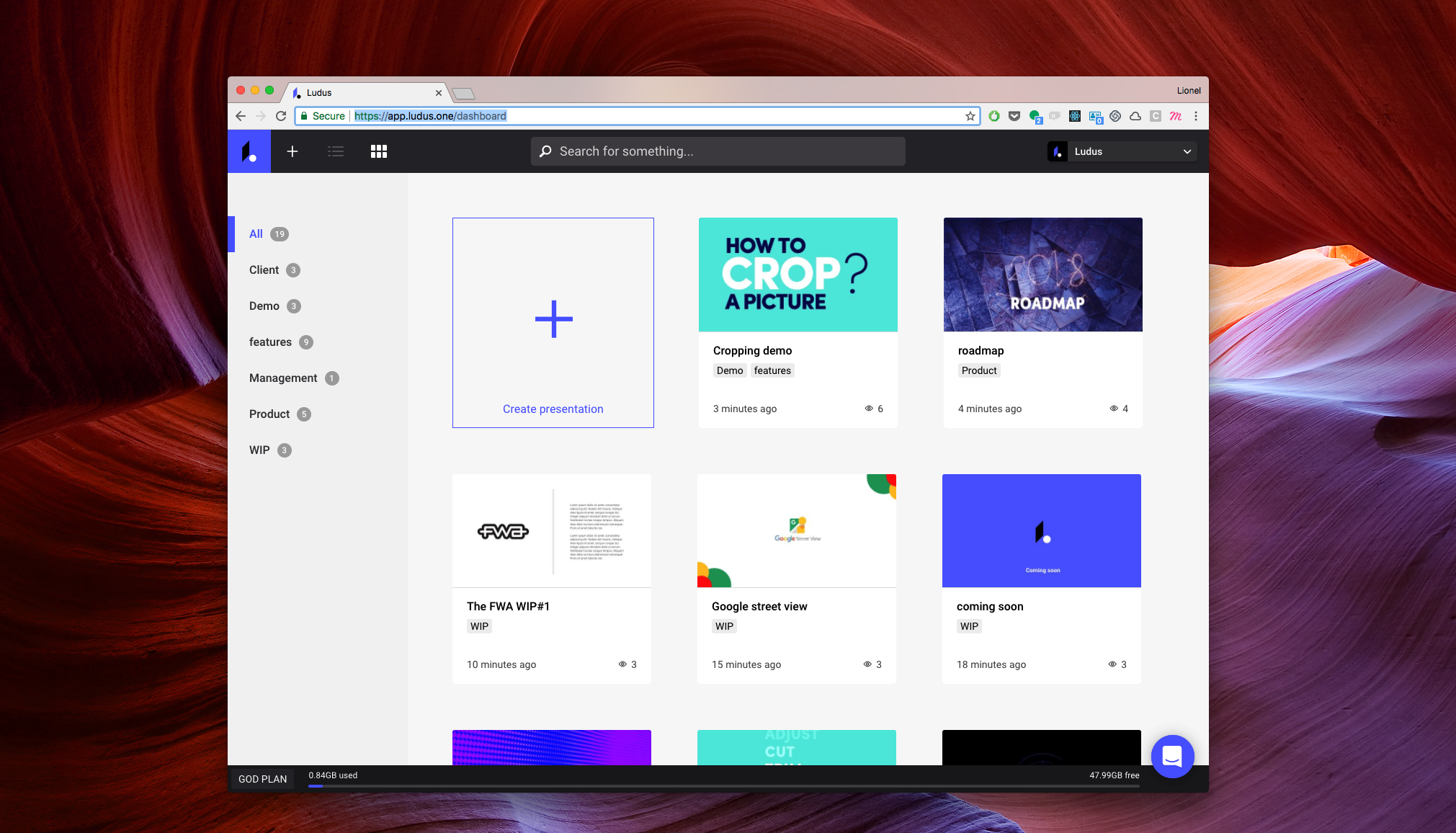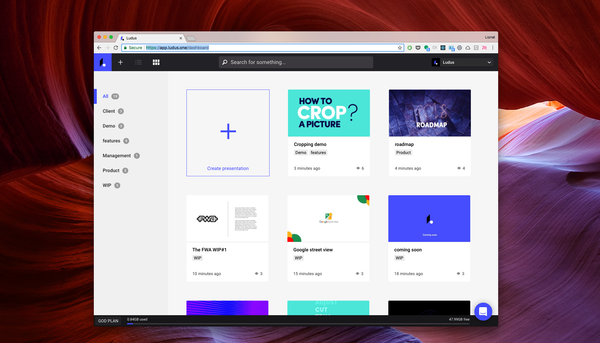 The previous version of the dashboard worked pretty well when you didn't have lots of presentations but could quickly become unusable when you had plenty. We now have professional users or teams that easily have more than 100 presentations and the need to offer something better for the dashboard was becoming more and more urgent.
So what's new in the new dashboard? Mainly three things: list view, tags and search.
List view
In addition to the grid view, a list view is now available, showing one presentation per row. By default, it is ordered by the last updated date but you can sort the list the way you want by just clicking on a column label.
The current view and the current sort (for the list view) are memorized locally, so if you come back later on the dashboard, you'll find it as you left it.
Tags
Now you can add tags to your presentations and easily filter them using the new navigation in the left column. Tags can be stuff like "Public", "Internal", "Event" or the name of your customer. We trust your instinct to find the system that suits you the most.
Managing your tags is quite straightforward.
Search
We added a super fast search engine to the dashboard, allowing you to easily find the presentation(s) you are looking for. This works exactly as you would expect it to.
The search in the dashboard is just… FAST.
Each "universe" has its own tab!
Ludus is composed of 3 "universes": the dashboard, the editor and the viewer. Each one has its own tab, meaning you can switch very fast between all of them. It sounds like a very basic idea, but it ensures you'll never reload pages unnecessarily.
You can even go further and create your own way of working with Ludus. If you need to work with different presentations, you can arrange your windows to boost your workflow.
One of the many ways to arrange your Ludus windows/tabs.
We hope you'll enjoy this much needed improvement. We'll keep improving this dashboard every week, so as always, don't hesitate to come back to us with any feedback you might have!